Divorce Law Attorney
Divorce is seldom an easy or pleasant process. After all, when two people decide to end their marriage, it is usually due to an inability to work out personal conflicts or issues that have arisen between the two of them. Unfortunately, there are often many important legal issues that need to be addressed, which often require spouses to communicate with one another to determine whether they can come to a mutually agreeable arrangement. If they cannot, a court generally must decide these issues for them. CoilLaw is your Salt Lake City Divorce Attorney law firm to answer all of your questions.
Divorce law can be extremely complicated. Besides, Utah family law gives judges significant discretion in many areas, which means that how a divorce case is presented can often have a substantial impact on the outcome. Consequently, it is highly advisable for anyone considering a divorce or who has filed without legal counsel to retain a skilled divorce attorney as soon as possible.
Many Issues Are Resolved in the Divorce Cases
While the fundamental purpose of divorce is to end a legal relationship, many other issues are addressed and resolved through the process. In many instances, these issues affect the most important aspects of a person's life, including their relationship with their children and financial circumstances. Without the help of a Utah divorce attorney, you can have lingering effects from your marriage that affects you for the rest of your life. Some of these issues are detailed below:
Alimony or spousal maintenance –
Alimony is awarded in certain cases and involves one party making periodic payments to the other and can have a significant impact on a person's quality of life.
Child custody

 – For many parents, their relationship and access to their children are among the most important issues in their life. In many divorces in which children are involved, a court is required to make determinations about which parent will have 

custody

 of the children.

Division of assets

 – In many divorces, a court must make determinations regarding the 

division of marital property

, including significant assets such as a family home or business that may have substantial value.

Child support

 – Utah law imposes rights upon parents to provide for the support of their children. Child support awards are often decided in divorce proceedings.
Contact A Salt Lake City Divorce Lawyer Today To Retain Legal Representation
Divorce can be a complicated and acrimonious process. In many cases, the two people seeking to end their marriage have significant difficulty communicating in a productive and meaningful way. Fortunately, an experienced Utah divorce lawyer can ensure that your legal rights are protected and that your case is resolved as favorably as possible. To ensure the protection of your future and your family call CoilLaw, contact an experienced Utah divorce attorney today at 801-884-3775.
Click below to download our eBook!

Family Law Attorney
Family law is an area of civil law that deals exclusively with marital, family, and domestic issues. When seeking resolution for a family law matter, whether it is a divorce, a child custody arrangement, an adoption, or something else entirely, it is imperative to seek a dedicated Utah family law attorney who can help you.
Family Law Practice Areas
A Salt Lake City divorce attorney can work with you to resolve a wide variety of family law issues, including:
Divorce

Adoption

Temporary Separation

Common-Law Marriage

Paternity testing

Alimony/maintenance

Mediation

Parenting plans

Grandparents' rights

Annulment;

Child abuse

Prenuptial and postnuptial agreements and
Most family law matters are centered around the dissolution of a marriage, as well as the things that accompany divorces, such as division of property, spousal maintenance, and parenting plans. If you are seeking a legal separation or divorce, a Salt Lake City divorce attorney will help you to understand Utah's grounds for divorce, how custody and maintenance determinations are made and will advocate on your behalf.
Why You Need a Family Law Attorney On Your Side
Utah courts enforce strict guidelines for all family law matters. If you are facing a family law issue, it is within your best interest to seek the counsel of a legal professional who can advocate for you every step of the way. Each facet of family law is very different and has different requirements; an attorney can ensure that your motion/petition is filed with the court accurately and promptly, that your voice is heard during dispute resolution proceedings, and that if a trial is necessary, your case is strong.
Schedule a Consultation with a Family Law Lawyer Today
Whatever your family law issue is, there is no doubt that its resolution will be one of the most important moments of your life. From adopting a new child into your home to moving on from an unhealthy marriage, our divorce attorneys can guide you throughout the entire process. At CoilLaw, LLC, our experienced Utah family law attorney wants to meet with you today. Lawyer Jill Coil will work hard to resolve contentious issues amicably, provide you with an understanding of key legal requirements and terms, and has the determination it takes to improve the chances of a family law issue being resolved in your favor. For a consultation, call us today at (801) 884-3775.
Divorce For Women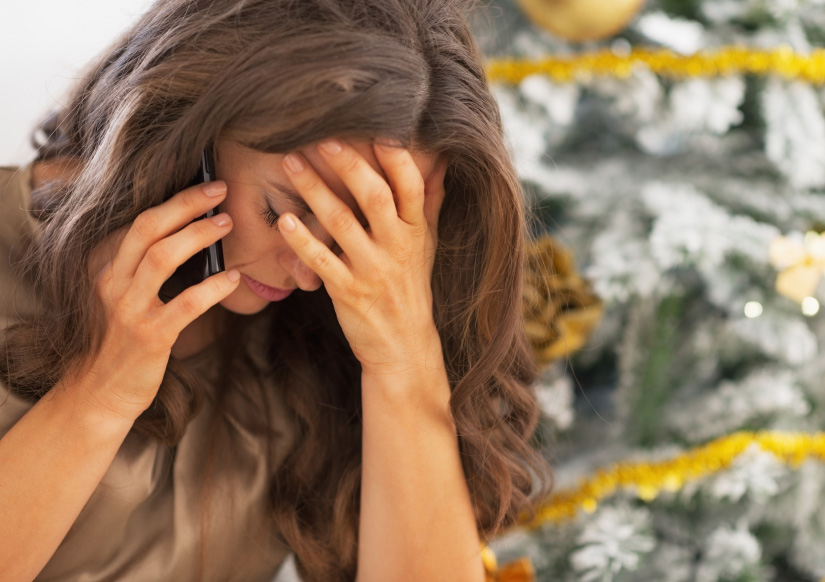 For many women, going through a divorce means starting over. After building a life and home with your husband, you are probably feeling alone and worried about how your kids and family will be impacted by the divorce. You want to make sure you and your kids are taken care of for the future, and if you spent most or all of your marriage as a stay-at-home mom or working a part-time job so you could focus on your family, money is probably at the forefront of your mind right now. To protect yourself from financial despair, work with a family law attorney who specializes in divorce for women in Salt Lake City.
You are Entitled to Your Marital Assets
Many divorcing women fear that they will not be able to receive any of their marital assets because their husbands were the breadwinners. This is incorrect. All of the purchases and investments that you made after your marriage, such as your family home, joint bank accounts, and insurance policies are all considered to be marital property and thus subject to equitable distribution under Utah divorce laws. Your contributions to the marriage, financial and otherwise, help you in going after the high-end assets that you jointly own.
Equitable distribution means that the assets are divided according to each partner's personal and financial needs, which are determined by examining each partner's income level, his or her health and age, and the needs that arise from other divorce-related determinations, such as custody of the couple's children.
Caring for your Children
When child custody is determined in Utah, the court does so by examining multiple factors. These include:
Which parent is best equipped to care for the child's physical and emotional needs;

Each parent's role in raising the child before the divorce;

Which parent is more willing to cooperate with the court and facilitate the child's relationship with the other parent;

The child's relationship with each parent; and

Which parent is most likely to act in the child's best interest.
If you are granted sole custody of your children or if you have a joint custody agreement, but a lower income than your former husband, you may also be awarded child support payments to cover the costs that come with this role.
Divorce Help for Women in Salt Lake City
Divorce attorney Jill L. Coil has substantial experience working with divorcing women like you. To ensure that you receive a fair share of your marital assets, work with an experienced divorce law firm in Salt Lake City. Contact CoilLaw, LLC today to schedule your legal consultation with Jill L. Coil.
Divorce for Men
If you are a man going through a divorce, you must understand all that you can face under the divorce laws of Utah. Generally, husbands are the primary breadwinners in their households, which means that a divorcing man is often at risk of losing his high-end assets, such as his boat, home, savings account, or car through the divorce process.
To protect your assets and ensure you receive a fair settlement, work with a divorce lawyer who specializes in providing divorce help for men in Salt Lake City. Domestic litigation and family law can involve difficult, complicated legal processes, and as a man, your concerns during these processes are likely to be quite different from a woman's.
Protect your High-End Assets
One of your greatest concerns about your divorce is probably how you will keep your financial assets, like your retirement account, your stock portfolio, cars, and recreational vehicles you have purchased, and real estate that you own. Like most of the country, Utah is an equitable distribution state, which means that marital property is divided among divorcing couples according to each party's financial and personal needs. Factors used to determine these needs include how long the marriage lasted, each partner's age and health, and each partner's income and assets.
This means that if your wife stayed at home to raise your children or simply held a part-time or lower-paying job than you held during the marriage, you could be on the hook to give her a large share of the assets you worked hard to accumulate. Although it would not be fair for her to leave the marriage with nothing, it also would not be fair for you to give her more than she deserves. Work with a Utah divorce attorney who will hold the court to a high standard of equitability during the property distribution process, which can involve a QDRO to allow your former wife to receive part of your retirement account and the determination of what to do with your family home.
Get the Representation you Need from a Salt Lake City Divorce Lawyer
You want Jill Coil to be the last woman you voluntarily hand money over to – make this your reality by working with her until your divorce is finalized. There is a lot you can lose in the divorce process if you are not represented by a competent Salt Lake City divorce attorney from a divorce law firm. To get started on your case with Jill L. Coil, contact CoilLaw, LLC today to schedule your initial consultation.