Millcreek is a township within Salt Lake City. As of the 2010 census, it is home to approximately 62,000 residents. It was once home to Mormon leader Joseph F. Smith, nephew of the church's founder, Joseph Smith.
When you are facing a criminal charge, you need to work with an experienced Millcreek criminal defense lawyer who can defend your case. Likewise, when you file for divorce or you are facing a family law issue, choosing to work with an experienced family attorney can be one of the most important choices you make.
Divorce and Family Law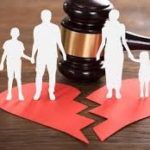 The realm of family law encompasses many areas, including divorce. This area of law, perhaps more so than any other, requires sensitive handling by attorneys because it involves the relationships between married couples, former spouses, and their children. Our firm is here to help you work through your family law issue, such as the following:
Prenuptial and postnuptial agreements;
Spousal support;
DCFS actions;
Child support;
Child custody;
Divorces;
Adoptions;
Annulments;
Domestic partnerships;
Domestic litigation; and
Paternity suits.
Criminal Defense
When you are facing a criminal charge, you are probably scared, worried, and confused. Do not assume that you will be convicted – you can fight your charge with help from an experienced criminal defense attorney. Work with a member of our firm to handle any of the following issues:
Juvenile defense;
Underage drinking charge;
Theft charge;
Violent crime charge;
Drug charge;
Domestic violence charge;
DUI; and
Traffic violations.
Be proactive and start working with an experienced criminal defense attorney as soon as possible after you are charged. When you are facing a criminal charge, a strong defense is your case's best asset.
Work with an Experienced Millcreek Family and Criminal Defense Law Firm
Contact Jill Coil of CoilLaw, LLC today to learn more about the legal process surrounding your case. Whether you are trying to get the child support your former spouse owes you, facing a serious criminal charge, or wondering if you qualify for an annulment, you need to work with an experienced attorney who can discuss the applicable Utah laws and guide you through the next steps in your case. Contact our firm to set up your initial consultation with Jill Coil at our criminal defense and family law firm.